Expert Treatment For Your Sciatica In Newport Beach
Welcome To Priestley Family Chiropractic – Your Affordable, 5 Star Chiropractor
We understand how uncomfortable it is to experience sciatic pain that radiates into the buttocks and down the back of your leg to the toes.
At Priestley Family Chiropractic, we understand how discouraging it can be to try to go about your everyday tasks with this pain. We employ natural, noninvasive chiropractic techniques to treat your chronic ailment and get you back to living your life.
Dr Priestley is here to alleviate your sciatica and help you get on the path to a pain free life.
Get out of pain today, book your FREE consultation!
Call (949) 640-7030 to find out more about our $50 new patient special offer.

Experience Lasting Pain Relief With Expert Chiropractic Care
Are you suffering from any of the following symptoms?
Lower back pain

Hip pain

Leg pain

Burning or tingling

Weakness

Numbness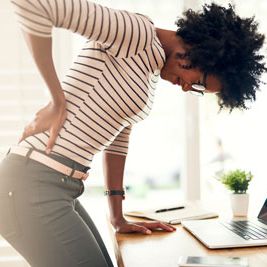 Quality chiropractic care can relieve you of your pain and get you back to living your life
Consultations are free, you have nothing to lose but the pain.
Call (949) 640-7030 today!

Our Patients Love The Priestley Family Chiropractic Experience
Dr. Priestly and his staff are the best!! Dr. Priestly genuinely cares about his patients. He is dedicated to helping, curing and establishing relationships with all of his clients. The staff is so accommodating, cheerful and thoughtful. They all take pride in making each patient feel special and valued.

Always a great experience. Dr. P is always attentive and to the individual need of each person. Also the follow up after treatment is way up and beyond. What is required. Thank you Dr. P

The best chiropractor I've been to, ever

I have been a patient for many years and highly recommend it to anyone. The staff really cares. And Dr Priestley is truly the best!

Everyone was extremely nice and helpful. The doctor explained everything he was doing and why: and I felt great after my appointment. Bryauna made the process so easy and comfortable. I would highly recommend scheduling an appointment and I will be booking another one for myself!

Love this place, all the staff is friendly and always there to greet you with a smile. Dr. P is amazing, when I thought I would live with my neck, back hurting always…. He assured me he could help, I no longer have neck pain and my back is feeling better too. My kids now go to him for fine tuning! They love the visits and say they feel much better after leaving.

Dr. Priestly is the absolute BEST! Don't waste time looking for another Doctor! He cares and is incredibly knowledgeable! I would recommend everyone to see Dr Priestly. I have been a patient for many years and I refuse to go to anyone else. When you find the best, embrace it and take advantage of it.

Dr. Priestley is awesome! So friendly! He gives you a lot of information about what's happening with your body and alignment and adjusts you quick and correct every time. He also holds these informative clinics regularly and they're good to get further information about how to be preventative. Thanks Dr. P!!

Dr. Kevin Priestly is a great chiropractor and a great guy. He has helped me with a variety of painful conditions. I am a former Division 1 football player and have plenty of issues for Dr. Priestly to address. He has helped me stay active, play golf etc. Highly recommended. Thank you, Priestly Family Chiropractic.

Thank you, Dr. Priestley! The staff and everyone here is awesome!

Every time I'm adjusted I experience wonderful things. I feel great from head to toe.

Dr. Priestley is a knowledgeable, caring and amazing doctor. He sees my family weekly and ALWAYS listens to All my concerns. My 10 year old son has been under his care and is now able to concentrate at school. His entire staff is fabulous and understanding! I'm so blessed to have found Dr. Priestley.

Dr. Priestley is the best. I had excruciating neck pain, had seen another chiropractor and no relief. One visit with Dr. Priestley and I'm already feeling better. He does a full diagnostic, no guess work, and knows exactly what to do for each patient.

The headaches are gone and I can't believe it! I should have come more often.

I love the Priestley Family Chiropractic. The staff are amazing and treat everyone so so well ,

Book Your Free Consultation Now

Same-Day Chiropractic Care In Newport Beach
Call Us Today – (949) 640-7030

Sciatica Treatment In Newport Beach – Located In The East Area Of Corporate Plaza