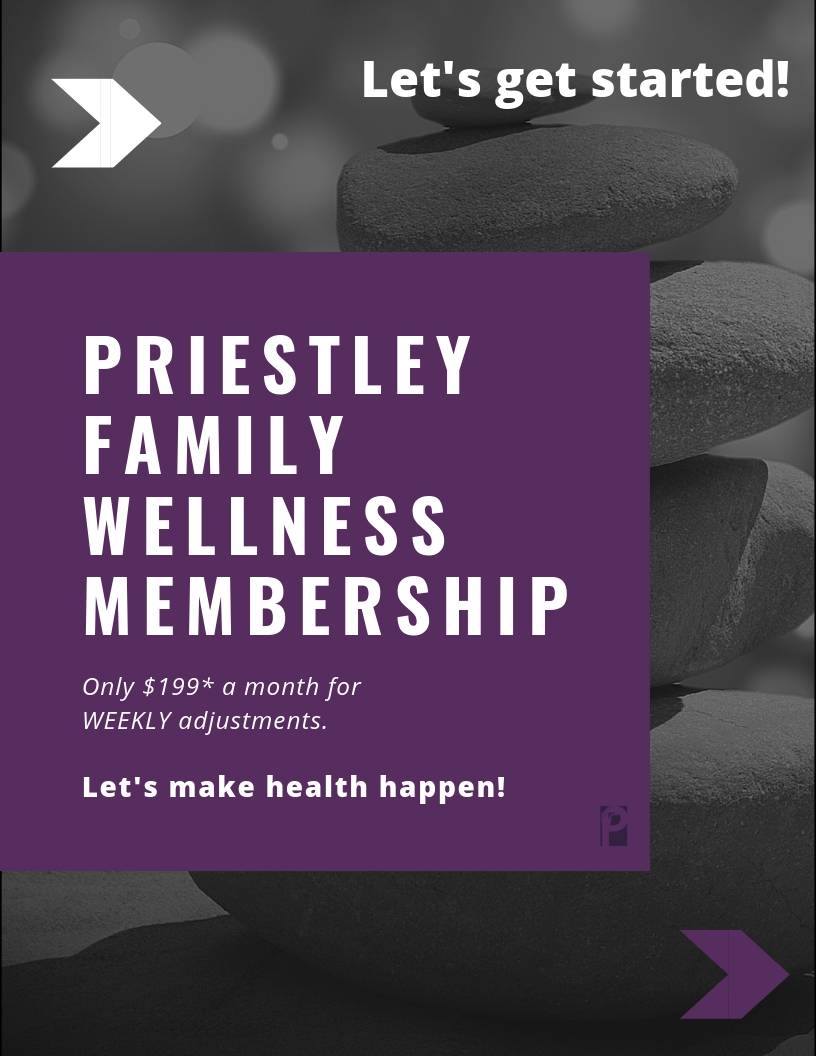 SIGN UP TODAY!
Priestley Family Chiropractic is now offering a Wellness Membership to our patients for only $199 a month! Membership includes:
WEEKLY adjustments
Discounts on examination and all products
Physiotherapy stretches and exercises
Access to advance workshops
Month to Month Membership
If you have a question about signing up with us, please call us during regular business hours at (949) 640-7030.